In Trimester 1 of 2022 I co-teach one lecture with Dr Fiona Barker at Victoria University of Wellington:
POLS114: Introduction to Comparative Politics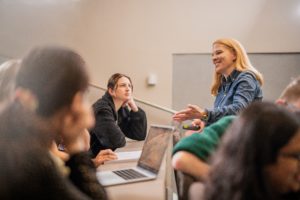 What can we learn by comparing the politics and governments of different countries? This course examines competing explanations for democratic and authoritarian regimes including economic, cultural and institutional theories of state development. These theories are then applied to several case studies.
Course learning objectives
Students who pass this course should be able to:
Identify the purpose and limitations of the comparative method and apply this method to analyze cause and effect in selected case studies.
Critically engage with political arguments and evidence.
Compare the political systems of selected countries and contrast the effects of these systems on political outcomes.
Use theory and empirical data to write well-structured and clearly argued essays on comparative politics.